Using original RATIONAL accessories will allow you to use all the features of the SelfCookingCenter®.
Even special baking applications will always succeed exactly how you want them. Original RATIONAL accessories are specially matched to your RATIONAL unit.
It is extremely rugged and thus ideal for daily hard use.
Overview of advantages:
Optimal browning and crispiness
Can be used for all kinds of products
Standardised installation
Secure transportation
Simple, secure and slip-free handling
Baking trays.
The baking tray is ideal for the preparation of bread rolls, croissants, danish pastries and baguettes. Everything is uniformly browned, remains juicy and obtains a nice crust. Use the perforated baking tray to crisp up pre-baked products.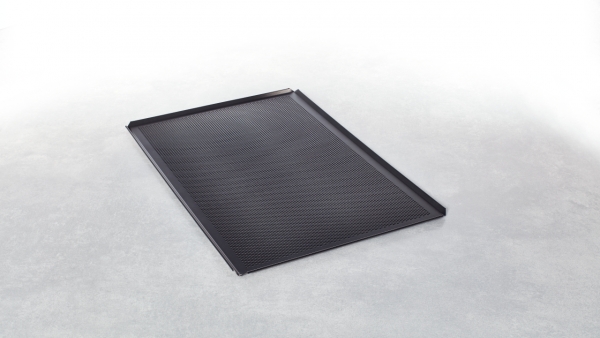 Grill and pizza tray.
The grill and pizza tray is ideal for the preparation of fresh or convenience pizza as well as tartes flambées and traditional flatbreads. The excellent heat conductivity will give you optimal browning and crispiness every time. The fine ribbed structure on the grilling side is particularly suitable for grilling vegetables, fish and other grilled products. (GN or Baker's standard).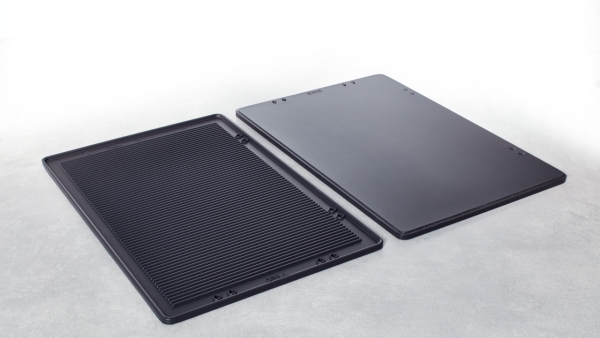 Roasting and baking pan.
With the roasting and baking pan, you can prepare almost all the classic pan dishes like Swiss Rösti, tortilla, quiches, pancakes or even small cakes like tartes tatin. The excellent heat conductivity will give you uniform browning all over the bottom in just a few minutes. Specially formed carrier trays, which are available in both sizes, ensure easy, secure and rust-free handling.
Muffin and timbale mould.
The muffin and timbale mould is made from a highly flexible material and has optimal non-stick properties. With a fill volume of 100 ml, it is particularly suited for the preparation of muffins, bread pudding, but also vegetable flans, fish timbales, poached eggs and all kinds of desserts.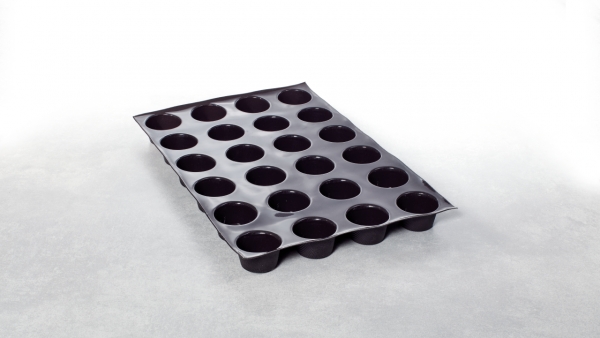 Granite-enameled container.
Granite-enameled containers by RATIONAL are almost indestructible. The corners of the containers are fully contoured so that no portions of cakes or baked dishes are lost. Thanks to the excellent heat conductivity, the products are browned uniformly.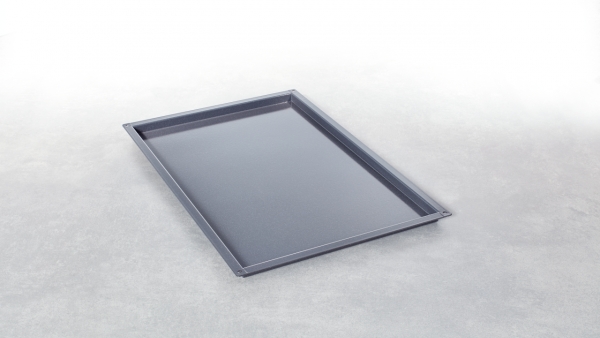 Oven stands.
To provide secure support for your SelfCookingCenter® 61 and 101, there are special Baker's Standard oven stands made from high-grade, robust stainless steel. All stands and base cabinets conform to the applicable hygiene regulations.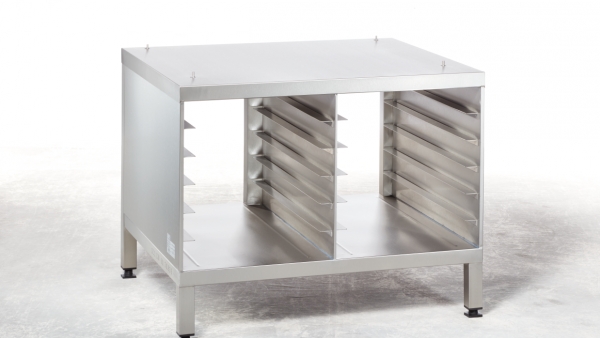 Mobile oven rack.
For your your SelfCookingCenter® 61 and 101, the ergonomic design of the mobile oven rack allows quick loading and unloading. The additional transport trolley with its oversized, quiet and hygienic tandem castors (CNS) allows for secure transportation.
The condensation technology of the baking hood absorbs and dissipates steam. There is no need for complicated and expensive installations to remove exhaust air. Installation is simple and it can be retrofitted at any time. There is no need for a connection to the outside.