Cooked gently and to perfection. 
The sous-vide option.
The sous-vide option by RATIONAL is designed specifically for the requirements of vacuum cooking. The gentle rise and precise holding of the temperature and maximum steam saturation in the cooking cabinet are crucial factors for top food quality. A special extra thin sous-vide probe makes sure that the core temperature of the product is achieved precisely without destroying the vacuum in the bag.
Overview of advantages:
Outstanding food quality
Preserves colours, vitamins and intense natural flavours
Reduces cooking losses through gentle cooking
Efficiency through pre-production and optimisation of daily routines
Reproducible food quality
Applications. 
Gentle and healthy.
Sous-vide is ideal for producing your products in a central production kitchen and supplying satellite kitchens with cooked foods. This prevents expensive over-production as you only complete what you actually require in the satellite kitchens.
For room service, individual components or entire dishes can be produced, cooled and then served in individual portions to order. This means your reception and service staff can cater for your customers 24 hours a day.
The gentle and healthy preparation makes sous-vide ideal for diet and high end catering. With the addition of flavourings and the preservation of natural flavours and aromas, the products taste natural and nourishing even with no added salt.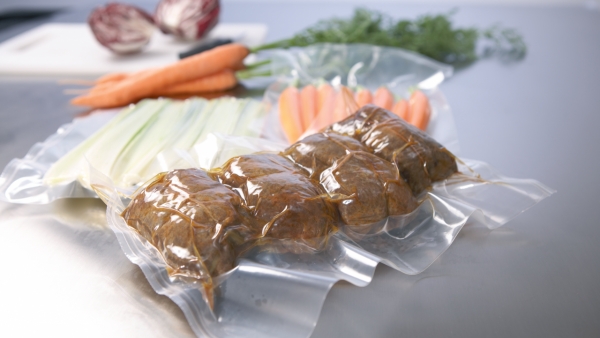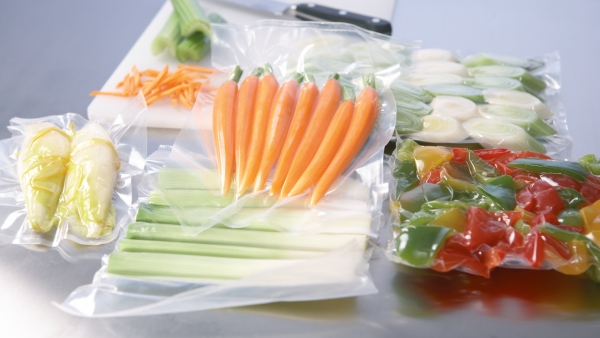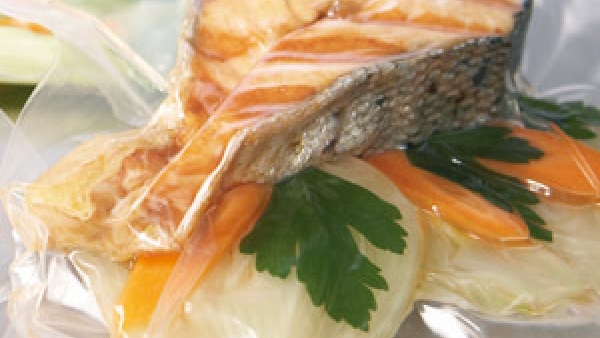 Preparation. 
Simple and efficient.
Place the raw or seared products fully cooled (max. 6 °C) in a vacuum, sous vide or shrink bag with spices, marinades and flavourings.
Raw onions, leek or garlic should be steamed or seared before vacuum-packing.
Sear braised dishes in advance and cool back down to max. 3°C.
Vacuum-pack the meat together with the braising sauce.
Vacuum your products so that there is no longer any air in the vacuum bag (approx. 90%-99%).
Core temperature probe.
The sous-vide option contains 2 core temperature probes: one standard and one special sous-vide core temperature probe. These can be attached externally on the unit if desired.
A. Sous-vide
Extremely thin, elastic sous vide core temperature probe makes insertion easy without destroying the vacuum seal.
B. Core temperature probe
The core temperature probe has 6 measuring points and is used for all other cooking processes.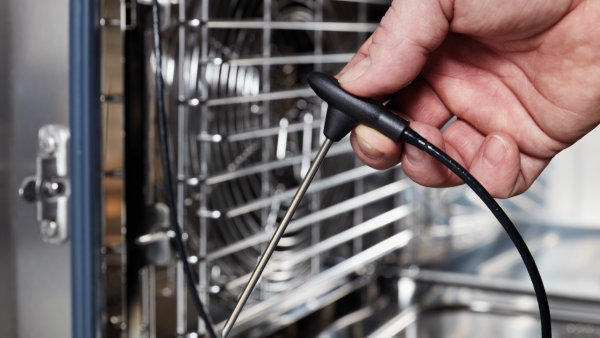 Connection socket.
The connection socket allows easy reinsertion of the core temperature probe. If no probe is inserted, the socket can be protected against spraying with a non-losable sealing cap.